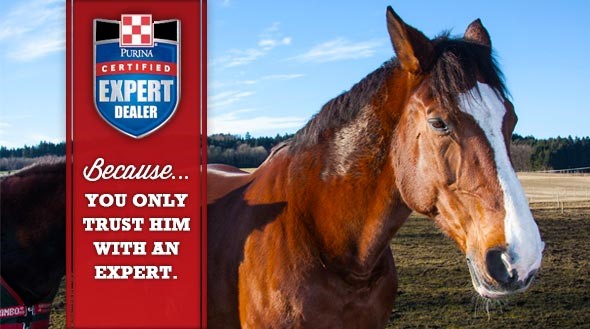 Being a Purina Certified Expert Dealer means that we offer a complete line of quality Purina feed products and have knowledgeable associates who care first about our customers, and their animals. Training is a key element for our Certified Expert staff and you can depend on us for Certified Expert advice!
Bulletin Board
We salute the great sacrifice of our Heroes for the gift of freedom! We will be open regular hours for Memorial Day.
Expert Articles & Advice
May 15, 2016
Picking the right puppy to be your next hunting dog can be an exciting time. It's a time to bring in a new member of the family that will in many ways help bring you joy. However, bringing a new puppy into your home to be your next hunting dog is also a huge and long-term commitment.
May 1, 2016
Trimming a dog's toenails may seem like a simple task, but it isn't always easy. Many dogs are nervous and anxious when getting their nails trimmed, and improperly done, a badly cut nail could cause injuries or infections, as well as adding to the dog's stress.
Purina® Equine Videos
Purina - Hold Your Horses
We test our ingredients and make fine adjustments in our formulations to account for natural variance in nutrition.
More Videos brought to you by Mountain Valley Country Store!